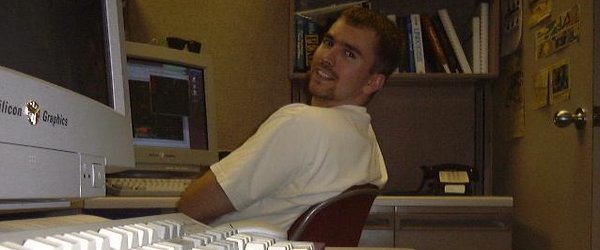 Still here? We'll here's some more stuff to look at:
Check out my constantly changing office setup.
Want to read a great short story? Read E.M. Forster's The Machine Stops.
I've been lifting for several years now. From the start, my best results have been in arms. This led me to discover Manfred Hoeberl. His arms are ridiculous! I was so impressed that I made a webpage about him. He's a star in Europe but relatively unknown in the states. After I made the website, he contacted me to express his gratitude and we have kept in touch by email.
Does the binary string on the background of my webpage mean anything? Of course it does... Give up? Go here.
Here are some fun links: