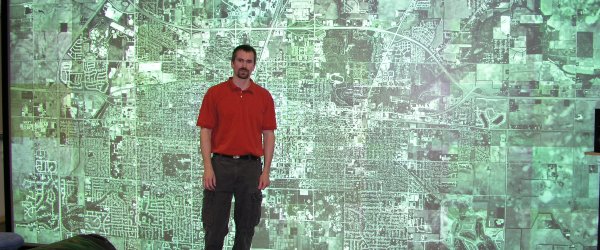 NCSA TerraServer Blaster

The NCSA TerraServer Blaster is an OpenGL based interface to the terraserver (www.terraservice.net), a 3.3 tera-byte online database of high resolution USGS aerial imagery for all of the United States. It can be used together with Chromium (chromium.sourceforge.net) to display on high resolution display walls such as the display wall here at NCSA. Or, it can be used with regular OpenGL on a desktop display.

Arbitary images can be overlayed on top of the terraserver basemap. Also, the basemap itself can be turned off, allowing the application to display large images unrelated to the terraserver.

Screenshot of desktop interface: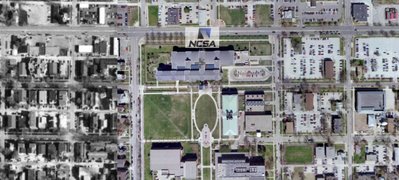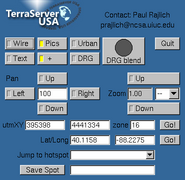 This screenshot shows two overlays on top of the terraserver basemap: higher resolution color aerial photo and the NCSA logo.