Key Features:
- 8' - 10' wide screen, rear-projection unit
-
SXGA+ (1400x1050) resolution
-
Multi-use:
mono, stereo, tracked stereo (VR)
- Custom configurations available, see
Services
page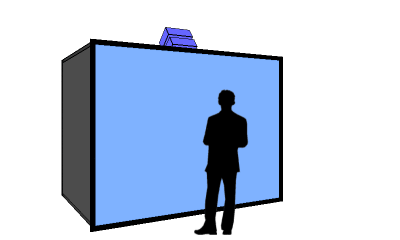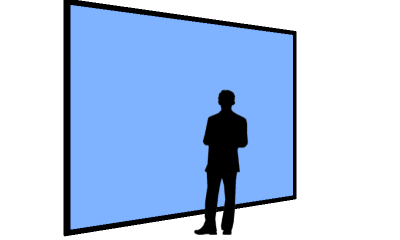 VisBox-SX™
Immersive 3D Display (LEGACY)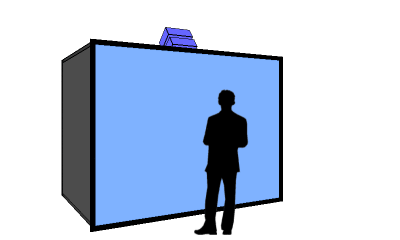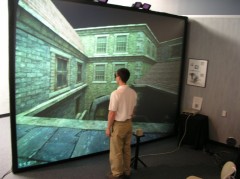 The
VisBox-SX™
series features large screen sizes and SXGA+ (1400x1050) resolution projectors. VisBox-SX systems are available either as stand-alone 3D stereo displays or as turn-key projection-based VR systems with head and wand tracking.
For detailed information about the SX series, view the VisBox-SX Datasheet below.
In addition to the standard VisBox models, Visbox Inc. is also available for custom hardware and software development for customers with special needs. Learn more about our capabilities on the Services page.
Have questions? Contact us.




Compatibility
The VisBox-SX accepts two DVI digital inputs. The system can be run from a single computer and is compatible with a wide variety of system configurations, including:
- Linux workstations
- Windows workstations
- Apple workstations
VisBox-SX Benefits
---
The VisBox-SX is designed for high resolution, stereo 3D collaborative visualization. It allows researchers to view their data in 3D with optimal image quality:
- Rear projection
Reduces ambient light issues, users cannot cast shadow onto screen.
- Native 1400x1050 resolution
Bright digital projectors with high contrast ratios.
- Choice of stereo method
Linear polarization, circular polarization, Infitec, or active. See below.
VisBox-SX8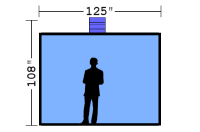 VisBox-SX10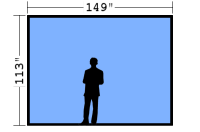 VisBox-SX12
VisBox-SX Datasheet
---
System Specifications
- Resolution: 1400 x 1050
- Screen sizes:
VisBox-SX8: 96"w x 72"h (120" diagonal)
VisBox-SX10: 120"w x 90"h (150" diagonal)
VisBox-SX12: 144"w x 108"h (180" diagonal)
- Footprints:
VisBox-SX8: 101"w x 90"h x 60"d
VisBox-SX10: 125"w x 108"h x 90"d
VisBox-SX12: 149"w x 113"h x 120"d
Includes:
- Two digital SXGA+ projectors
- Free-standing enclosure with front-surface mirror(s) inside
- Hidden casters for movement within room
- Custom projector positioners
- Linear polarization filters and 10 pairs of glasses
- Video and power cabling
- Installed and calibrated on-site by Visbox, Inc.
Option: Circular Polarization
- Circular polarization filters and 10 pairs of circular glasses
Option: Infitec
- Infitec filters and 6 pairs of glasses (2 premium, 4 standard)
Option: Active Stereo
- Active stereo capable SXGA+ projector (3 chip DLP)
- 3 pairs of active shutter glasses
Option: Intersense Tracking
- IS-900 PCTracker or SimTracker
- MicroTrax head tracker, MicroTrax 6 button wand
Option: A.R.T. Optical Tracking
- TrackPack2 (2 cameras) or TrackPack4 (4 cameras)
- Head tracker, Flystick2 (wand)
Option: Image Generator
- Graphics workstation with NVIDIA graphics
- Software demos, applications, and development libraries

VR

Option: Turn-key VR system
- Tracking package (see options above)
- Graphics workstation (see above)
- Speakers and amplifier
Other options are also available.
Contact us for pre-sales support.